I have been crazy about FELT lately! Crazy! I love creating different little embellishments with it. Everyone who purchased a March
Moments to Remember
kit received 2 little button posies that I made out of felt. I had so much fun making them. So much fun that I decided to see what else I could make! Buying embellishments in the store can get so pricey, but if you take the time you can make a lot of the same things at home!
This month I am going to show you how to make some really cute felt flowers. It's super easy and requires very little supplies. I actually found a tutorial on this on YouTube. If I can find the link again I will post it for you later.
Supplies:
Felt
Scissors
Needle/Thread
Small embellishment---jewel, brad, button
Let's get started!
Step 1: Gather your supplies
Step 2: Cut 4 "U" shape pieces from the felt (you can just freehand this--it doesn't have to be perfect). The larger the pieces, the larger the flower.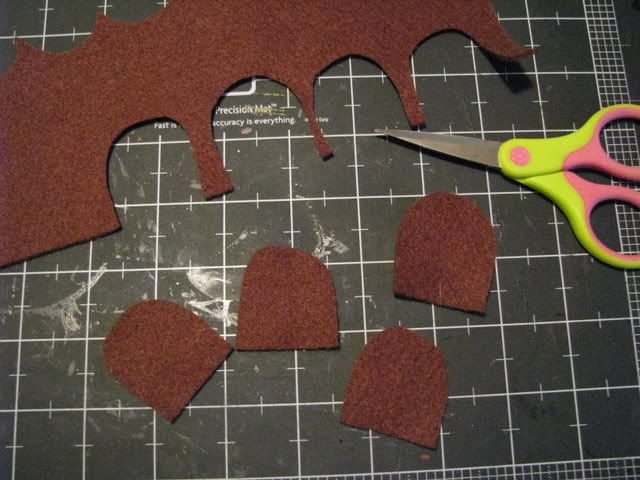 Step 3: Fold your petal in half.
Step 4: Fold each side down one more time (see picture, not sure how to describe this).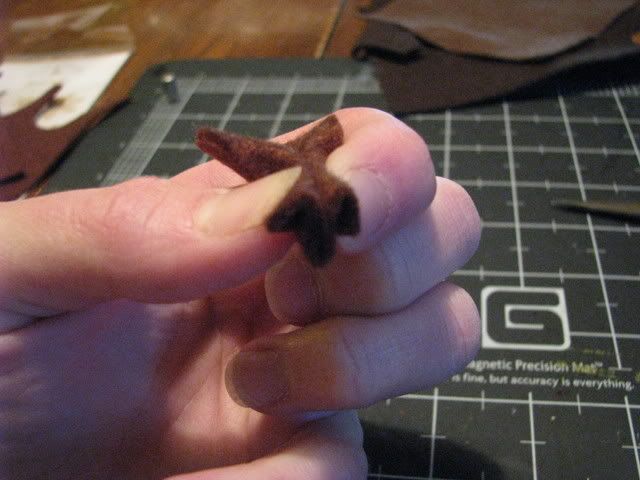 Step 5: Using your needle and thread, sewing through each fold.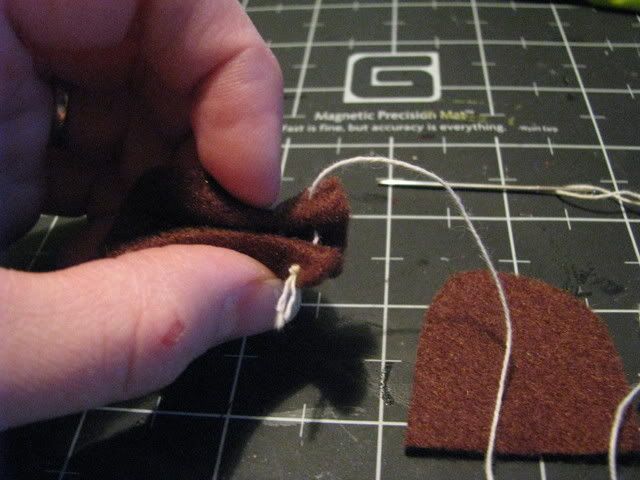 Step 6: Repeat steps 3, 4, & 5 for all pedals. Do not cut your thread, just sew it to the previous pedal.
Step 7: Tie a knot in your thread and cut.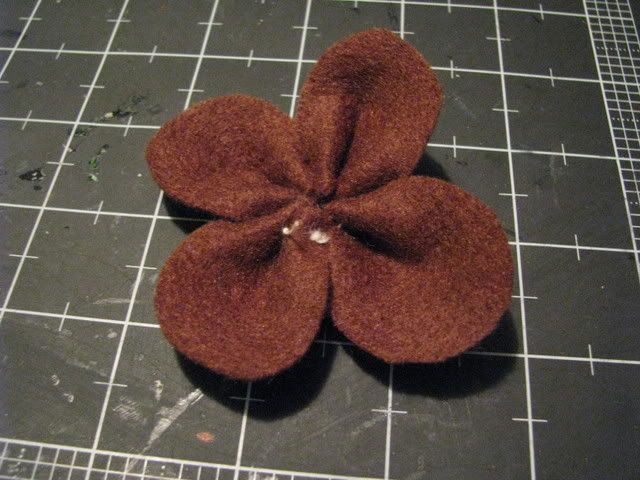 Step 8: Turn pedal over so you don't see your stitching and place a small embellishment in the center.
That's it!!! Now you have a cute little (or big depending on what you created) flower that looks just like you bought it in the store. I can't wait to make some more!!!!!!